Welcome! To listen to today's episode, scroll down to the bottom of this post and hit the triangular "play" button. Enjoy the show!
I've been a huge fan of Jonathan Fields' Good Life Project podcast for over a year now; the guests, subject matter, and message have been instrumental in my life and We Turned Out Okay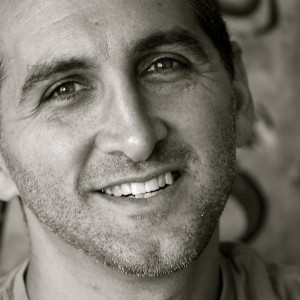 .
So, when Jonathan accepted my invitation to come on my show, I did a happy dance! (I was already doing one anyway… Jonathan's book, How to Live A Good Life, came out right around the time of our conversation : )
If you're trying to figure out how to survive these next weeks – if you're feeling overwhelmed, and not as joyful as the season suggests you should – you are going to love the show.
Also – are you feeling overwhelmed in your parenting?
Check out the Ninja Parenting Community, for expert advice about how to handle anything your kids throw at you!
We've got training courses – like the Sanity With Kids course, about staying sane even while raising kids – exclusive members-only calls, vibrant forums, and lots of ways to feel better.
Click here to check out the community, I hope to see you in the forums!
Go to weturnedoutokay.com/125 for show notes and key links!
The Good Life Project podcast is so-called because, Jonathan shares today, life itself is an ongoing project. We don't get to a point where it's the best life it will ever be, and then coast on that forever – we need to take small steps, frequently, toward that good life.
Jonathan shares about what it was like to sign a lease on premises to start a yoga studio in Manhattan… As the new dad to a three-month-old daughter… On September 10, 2001. We talk a lot about how truly life-changing 9/11 was, our mutual feeling of worrying in the aftermath about bringing up children in this new normal, and the good that Jonathan was able to bring about in New York itself through the yoga studio.
As we dig into holiday insanity and how to avoid it, the phrases "mindfulness" and "being in the moment" come up, as Jonathan shares that the same things that will help you live a good life in general also help in coping with holiday insanity.
It's not every day you get to ask a mentor how to live a good life, and that's what makes today's show so special; I'm so grateful to Jonathan Fields for sharing his insights and ideas with us!
Trouble with tantrums?
With littles, meltdowns are hard to avoid.
So I came up with the HEART method to help you:
– remain calm
– stop worrying about judginess with public tantrums
– know you're not alone
To calmly, decisively handle every on of your child's tantrums, click the button below!
Key Links:
Jonathan's book, How to Live A Good Life, could be just what you need to thrive despite the insanity; click here to check out both The Good Life Project podcast and this book!
During our conversation, Jonathan shares an episode of Good Life Project that stands out for him: his conversation with Milton Glaser which helped Jonathan restructure his life to include more of his top priority, family; click here to listen to that episode.